A Look Into the History of the Internet's Most Viral Games
By - 11/30/2022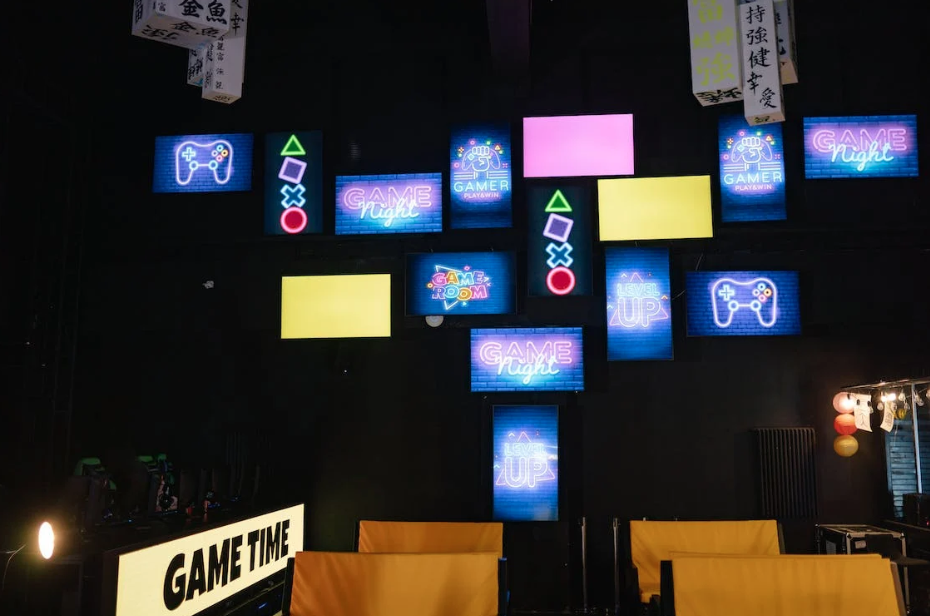 The gaming industry has grown exponentially since its birth in the 1950s. From arcades to home consoles and mobile games, gaming has become among the most profitable industries in the world of entertainment.

People can now easily access and play games with the help of the Internet or any other available computer network. It's a fun and relaxing way to pass the time, and new games are launched all the time.
Although new game trends can come and go very quickly, certain games have significantly impacted the industry. Let's look deeper at the Internet's most viral games and their history.
The Role of the Internet in Viral Games

The Internet has dramatically transformed numerous fields, and the gaming industry is no exception. Before improved Internet capabilities and computer processor technologies, video games could only be played on expensive consoles. These high costs hindered potential players from joining in.
During such times, multiplayer gaming was also restricted to players competing on the same screen. However, thanks to the evolution of online gaming through the Internet, multiplayer gaming has reached a new level, allowing players to compete and interact from all over the world.
And with the proliferation of Internet games, players now only need a computer or mobile device with a stable internet connection to play, instead of an expensive console. Because of the Internet and social media apps like TikTok, many video games gained significant popularity and quickly became viral hits.
You can usually find and access these viral games on mobile devices and websites. The Internet has also enabled gamers to create online communities through streaming platforms like Twitch. Building social connections while enjoying fun gameplay online has now become easier than ever before.
Check out one of the most fun word games you can play online.
Brief History of the Most Viral Games of All Time
In the Internet age, games easily fall out of the spotlight, but many of them also have remarkable fame or popularity online. Let's explore the most viral video games of all time and their history.
FarmVille
The online gaming company Zynga launched this real-time farm simulation game on Facebook in June 2009. One of the most viral games of all time on Facebook, it acquired more than 10 million daily active users in less than two months. While the original FarmVille was discontinued in December 2020, its two mobile-based sequels remain popular.
Word With Friends
The first Scrabble-like game that allowed multiplier use exploded to fame in 2009. Today, Words with Friends it continues to be a popular game!
Pokémon GO
The roots of this augmented reality game date back to 1995 when you could play the classic Pokemon games on a Nintendo Gameboy. In Pokemon Go, gamers can seek out and catch Pokemon in real-world settings. Launched in July 2016, this game became a global cultural phenomenon, hitting over 147 million monthly active users after 2 years.
Minecraft
Initially released in 2009, this sandbox-based, open-world game still manages to be relevant today. After selling around 15 million copies of the game across Xbox consoles, Minecraft's creator sold it to Microsoft for more than a billion dollars. As one of the oldest games still in active development, Minecraft has changed immensely and continues to be fun and challenging.
Candy Crush Saga
The original Candy Crush was a browser game. However, in April 2012, the King Company launched Candy Crush Saga on Facebook and later for iOS and Android. It's one of the most popular free-to-play puzzle games of all time. Featuring match-three gameplay, Candy Crush Saga keeps gamers coming back for more.
Temple Run
This endless 3D running mobile game was developed and published by Imangi Studios. In 2011, the Temple Run app was initially launched on iOS devices, but due to its subsequent success, the game was later released on Android platforms in 2012. Although the concept of the game might seem easy and a little boring at first, players became hooked and often spent hours playing the game.
Fruit Ninja
Developed by Halfbrick Studios, this slice-and-dice game has successfully achieved more than one billion downloads. Fruit Ninja is played by making a sweeping motion with the touchscreen capabilities on iOS and other mobile devices. Due to its popularity, the game was released on home Xbox and VR. Its motion controls can also be helpful in rehabilitating those with motor function issues.
Online Solitaire
Solitaire is loved by audiences worldwide, with over half a billion players. The highly entertaining card game has been around for more than 200 years, and there have been many variations of the game over the years. Regarding gameplay, each variant is unique, although the objectives are the same. And with its online version, players can now play Solitaire anywhere at any time.
Flappy Bird
Launched in May 2013, this arcade-style game has received criticism for using similar graphics to Super Mario games. However, during its peak, due to the various memes created, Flappy Bird became a viral game with huge online popularity. You could find almost all major news sites covering the game. However, due to its addictive nature, the Flappy Bird creator took down the game from app stores in 2014.
Ragnarok Online
Created by Gravity, this massive Korean multiplayer online role-playing game, or MMORPG, was first released in 2002. The enormous amount of freedom gamers enjoy is likely the biggest draw to this game. Ragnarok Online allows players to explore endless possibilities, from creating unique characters to the varied and open gameplay.
Human: Fall Flat
No Brake Games developed this open-ended physics-based puzzle and exploration game set in floating dreamscapes. In 2016, it was launched on Microsoft Windows, Linux, and macOS. Afterward, the game was introduced on various platforms, including iOS, Android, PlayStation 4, and Nintendo Switch. It is one of the best-selling games of all time, having sold more than 30 million copies as of July 2021.
Among Us
This multiplayer video game was initially released in 2018. However, it gained massive attention when popular Twitch streamers started playing Among Us in 2020. The game has inspired countless memes on the Internet, adding to its popularity. Since it shares similar elements of secrecy, sabotage, and deceit as games like Mafia, Among Us provides a haven for players to escape reality.
Wordle
Created by a British developer, Wordle is an online word game launched in October 2021. It challenges players to discover a five-letter word, with six chances to guess correctly. This game has only one puzzle daily, so you must wait until tomorrow to get a brand-new puzzle. Wordle's rules, design, and presence on social media have made it a viral hit among millions of word game players. Reflecting its popularity, Wordle was purchased by the New York Times in 2022 for over a million dollars.
Axie Infinity
This blockchain-based video game achieved a sudden popularity surge in June 2021. It has animated characters called Axies, which players treat as pets. Since Axies is a currency, players can breed, trade, or sell them for other cryptocurrencies or real-world money. The game's play-to-earn approach allows many gamers to use their in-game tokens to fund their rent and other expenses.


Did you know?

The gaming world can be an escape from the real world. Some scientific researchers suggest that playing games can make the mind of the player sharper and improve coordination between different body systems.

Video games have been accessible for decades. But as technology evolves, gamers will discover more realistic and captivating simulations on screens. They can also connect with others by playing various popular games online.
If you love playing classic word games like Scrabble, Words With Friends and Text Twist, Unscrambled Words is your perfect companion. We have the best word-solving tool that will help you win your word games.
FAQs on the History of the Internet's Most Viral Games
What is the most popular online game?
PUBG or Player Unknown's Battlegrounds is the most popular online game in 2022. Because of its realistic graphics and top-notch gameplay, this multiplayer battle royale game has drawn millions of players worldwide.
What makes a game viral?
Rapid sharing from one person to another by word-of-mouth is the main reason that a game becomes viral. The factors that could drive gamers to share the game on the Internet include the following:
Game enjoyment

Uniqueness

Ease of use

Gamification elements and rewards

Positive emotions while playing the game

Social features
When did Internet gaming start?
The Internet was officially created on January 1, 1983, but it wasn't until 1984 that the first game became accessible by a worldwide computer network.